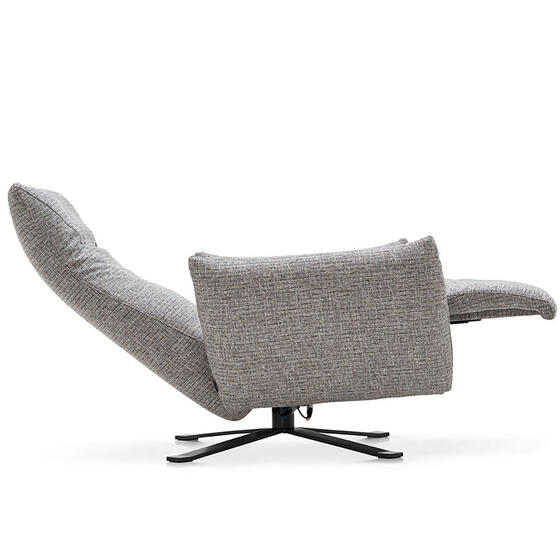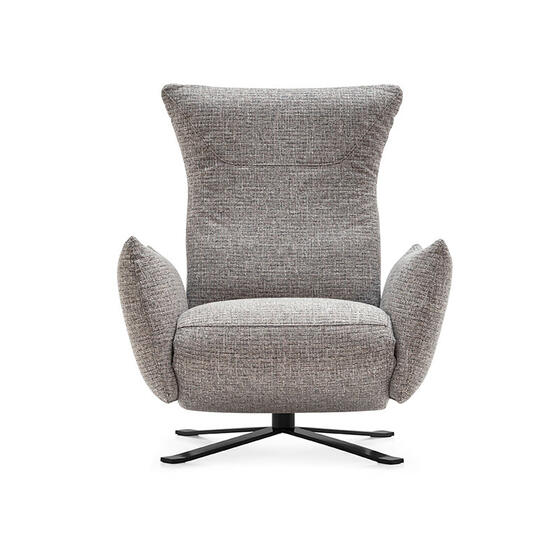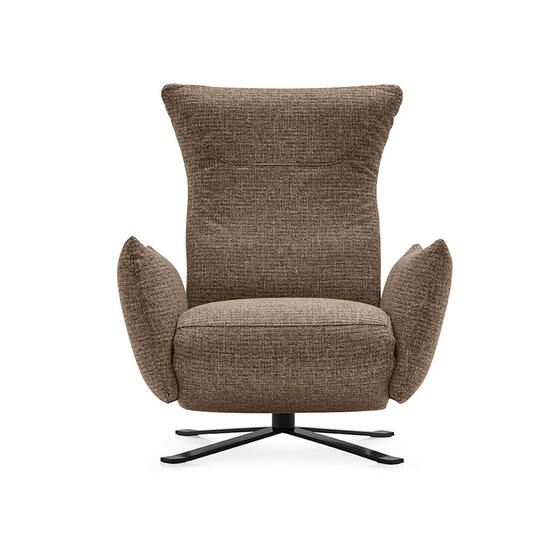 CS3428-DTP1X10 MTO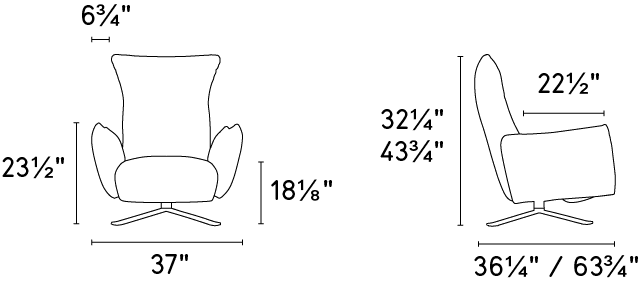 dimensions
W 37⅛ x D 36 ¼ (63⅞) x H 32⅜ (43¾) x HS 18⅛ x HB 23⅝ in.
Soft and thin lines that envelop and protect but at the same time stretch and expand to create a wider dimension of relaxation.
The Polse lounge chair has a swivel metal base and features an electrical mechanism that makes the backrest and the footrest move thanks to hidden buttons between the seat and the armrest, until reaching the lying position. An armchair designed to support the body and at the same time provide maximum comfort.
Soft touch motor powered opening mechanism • Synchronized motor for backrest and footrest • Surcharge for Lithium battery