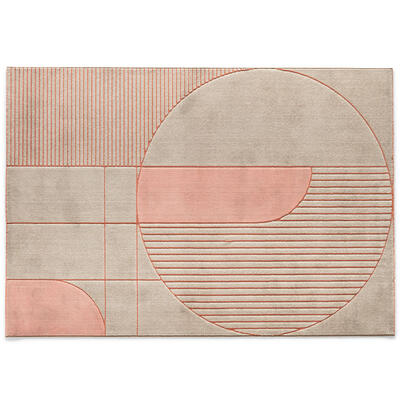 CS7251-B
dimensions
W 78¾ x D 118⅛ x H 0⅝ in.
Experience the Eiffel rug, a stunning homage to the timeless beauty of metal architecture from the past, expertly recreated through a lightweight graphic grid design. Curved lines seamlessly transition into geometric shapes, resulting in a balanced aesthetic that's sure to captivate. What sets it apart is the subtle, faded pink base, designed to harmonize effortlessly with a wide range of objects and furnishing accessories.
Eiffel is a high-quality machine-made rug that boasts a unique construction. It combines the durability of synthetic fibers, including polyester and polypropylene, with a special ultra-resistant processing technique that imparts a distinctive "hand-made" effect. This rug is the perfect blend of artistry and resilience.