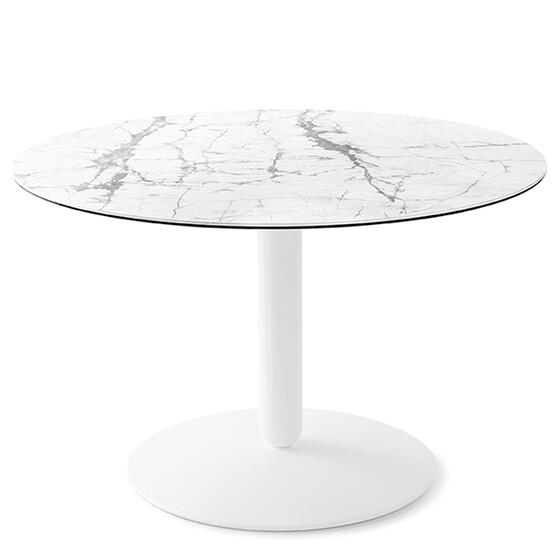 CS4121-FD 120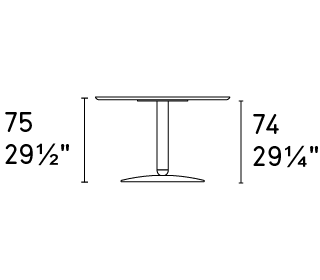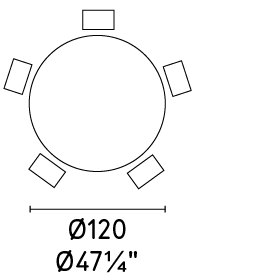 dimensions
W 47¼ x D 47¼ x H 29⅝ (29¼) in.
Introducing BALANCE, the epitome of simplicity and elegance in the world of furniture. This fixed round table features a graceful design consisting of three essential components: a wide circular base, a central column, and a round top.
The round top is skillfully supported by a coated metal column pedestal, achieving remarkable stability despite its minimal contact area with the base. This impressive stability is attributed to the substantial weight of the metal base.
BALANCE combines a slender and elegant profile with practicality, making it a versatile choice for a wide range of settings. Whether you're furnishing a residential space, a public area, or a commercial environment, BALANCE caters to both your aesthetic and practical requirements.