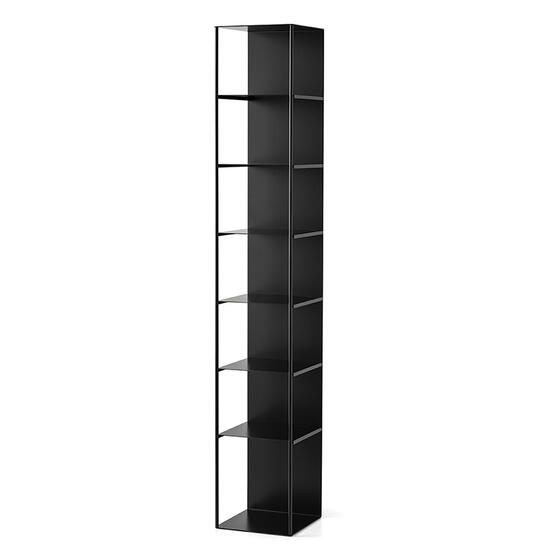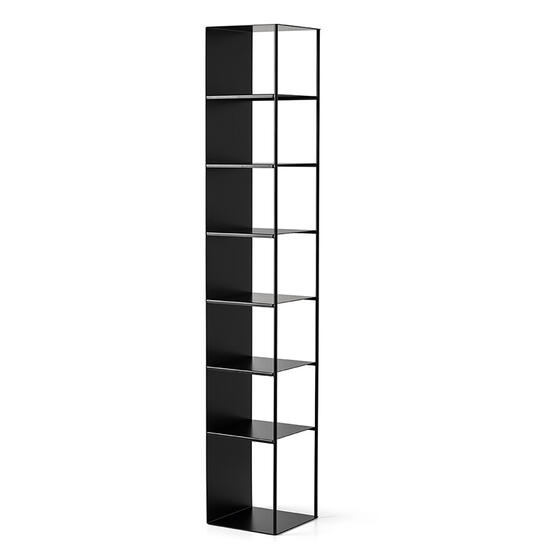 CS6201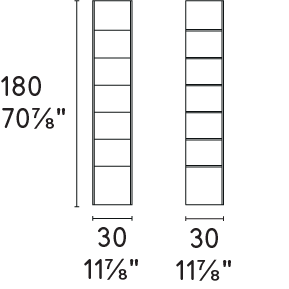 dimensions
W 11⅞ x D 11⅞ x H 70⅞ in.
Introducing Line, a wall bookcase celebrated for its essential design. This discreet yet characterful piece serves as a domestic totem, exuding a compelling graphic presence.
The choice of material, steel, plays a pivotal role in defining its essential character. A slender and robust sheet is meticulously welded to tubes with exceptionally small sections. Both elements contribute to the structural integrity, with horizontal tubes providing support to the shelves. These shelves can be arranged according to your preferences, accommodating objects or books of varying sizes.
Thanks to its vertical orientation and compact size, Line exhibits versatility and can be strategically positioned throughout your home, either individually or in multiples side by side.