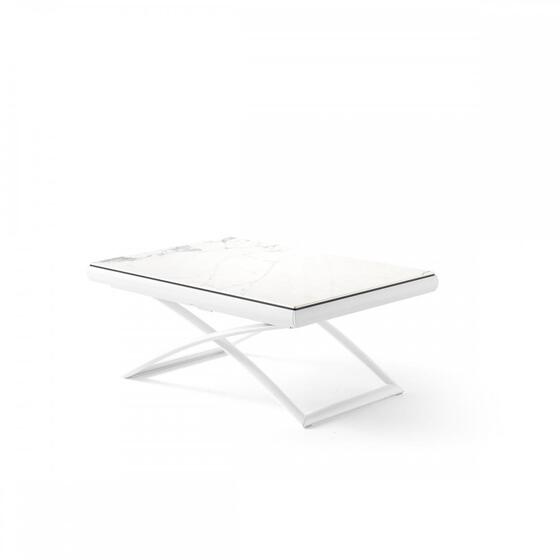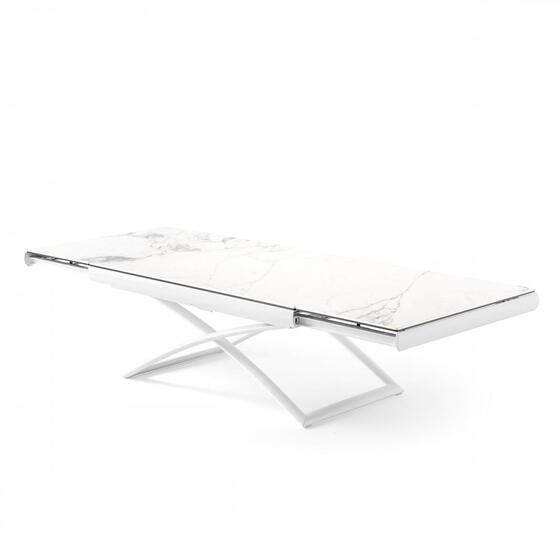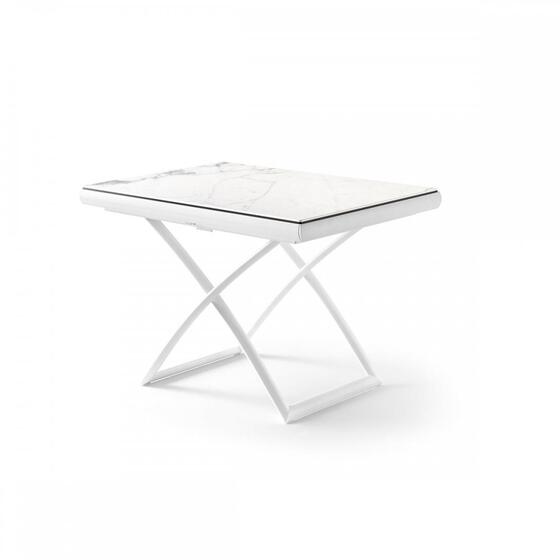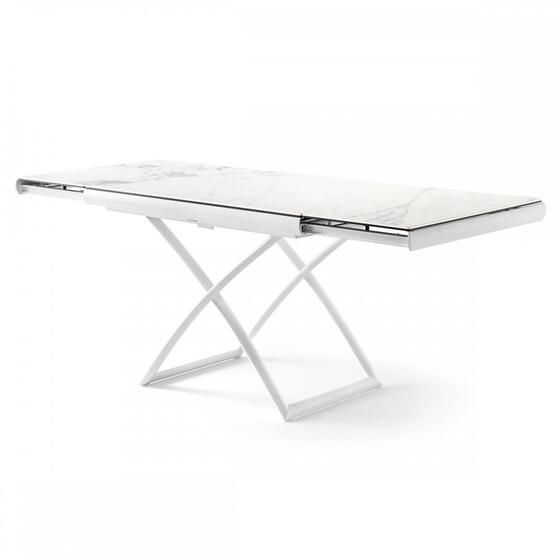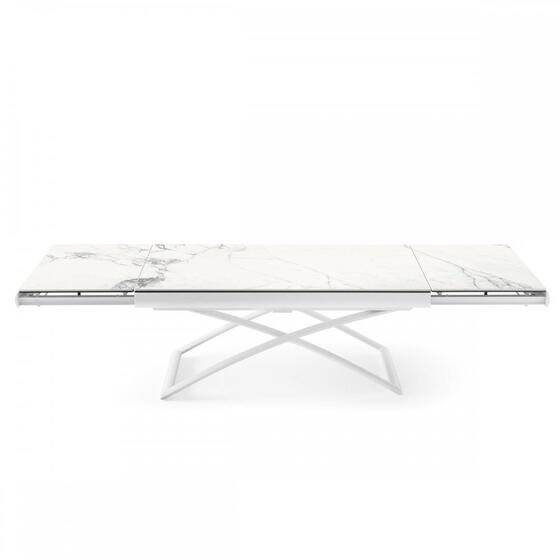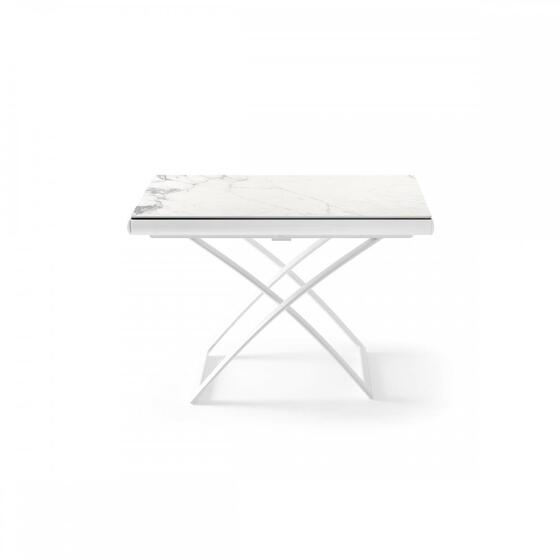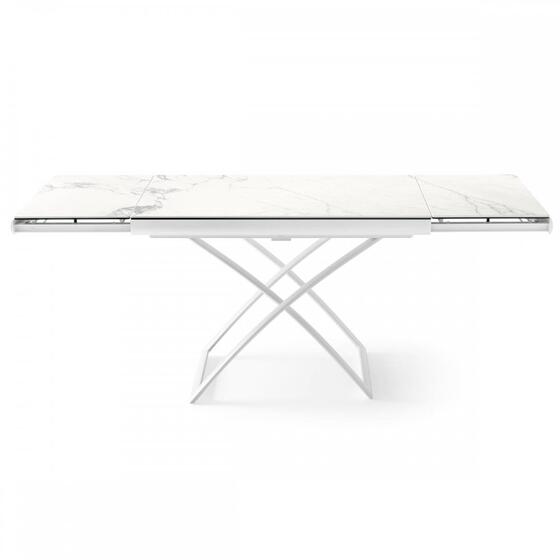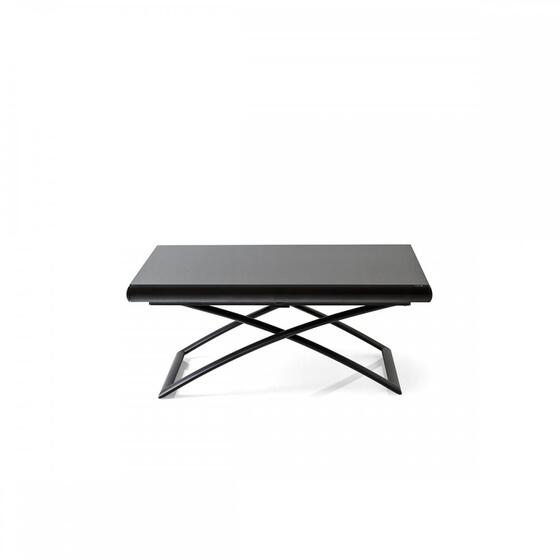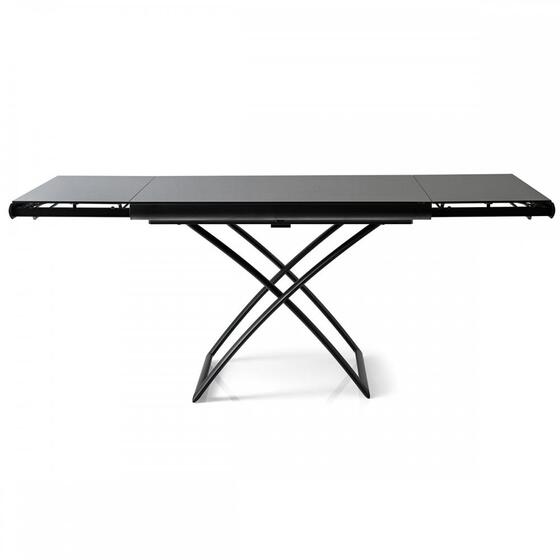 CS5078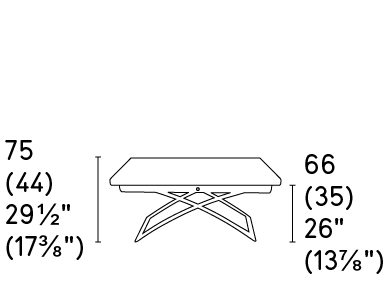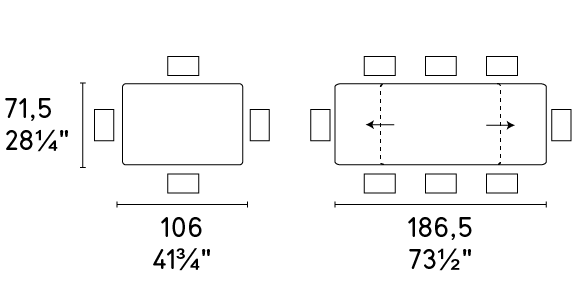 dimensions
W 41¾ (73½) x D 28¼ x H 29⅝ (26) (13 ⅞) (17 ⅜) in.
Meet DAKOTA, your versatile height-adjustable coffee table that effortlessly transforms into a spacious dining table in a matter of seconds. Simply press the button on the sturdy metal underframe to choose from 7 adjustable heights, ranging from 14 inches to 30 inches.
For larger gatherings, DAKOTA has you covered. The table comes equipped with two side extension leaves discreetly stored within the underframe. Slide them out, and you'll unveil a generous 28-inch by 74-inch glass top that comfortably accommodates up to 6 people.